What is Taxi Boss Robox Codes Game? Taxi Boss is a hit and popular game on the Roblox server where players got a roll of taxi drivers in the city where they pick up passengers from specific locations and drop them off at their marked location as soon as possible. If do you do your job faster you got a chance to make more money and can use this money for many purposes like buying new cars, upgrading your vehicle and you can also customize your garage.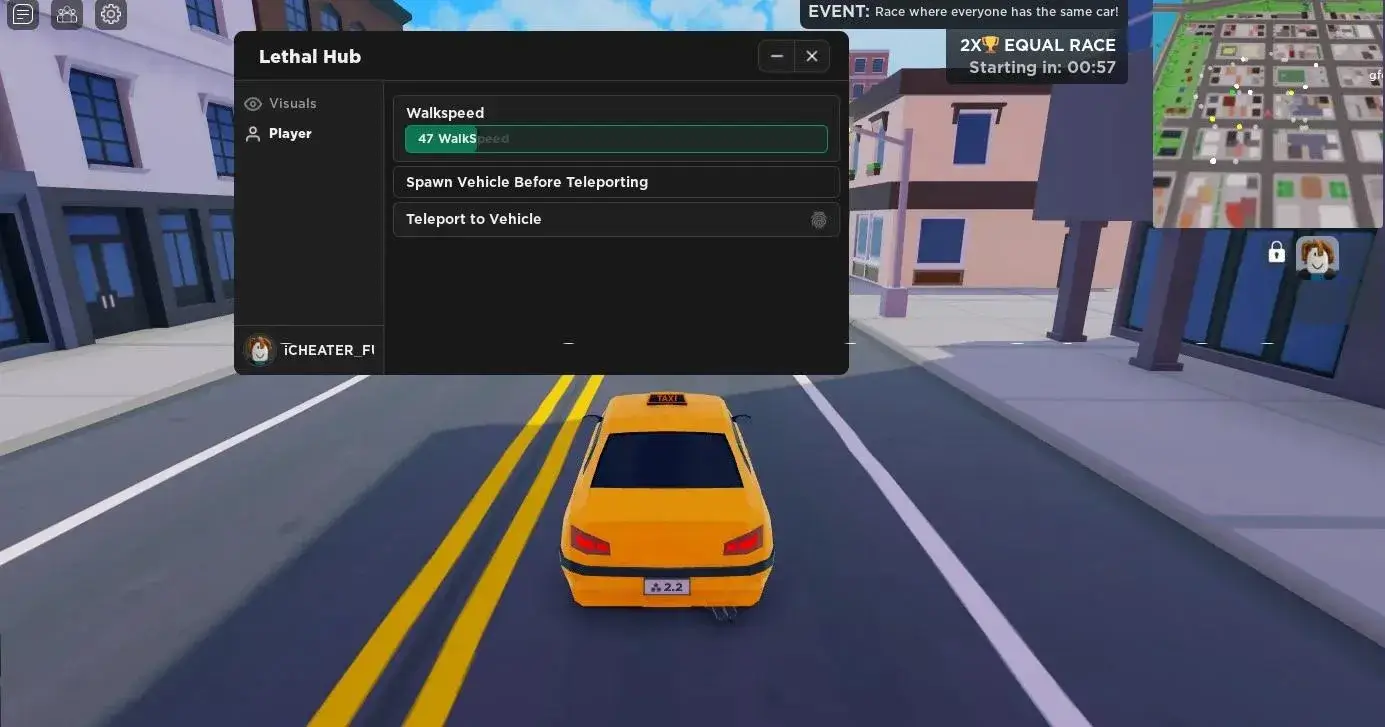 Taxi Boss also has a racing mode where different players take part in the race and compete with each other for the fastest time. It also has some challenges like how many passengers have you picked up and driving a certain distance without crashing with other in-game taxis.
If anyone loves driving this taxi boss is the perfect game as it comes with so many challenges and fun.
Features Of Taxi Boss: This Game Comes With Plenty Of Features Like
You may drive a variety of cars like a classic to advance sports cars
As you drive more, you get more money as a reward and this money can be used for many purposes like upgrading cars skin, parts, and other accessories
You can also customize your taxi boss garage with virtual currency
You can race with other players and boost your rank
Drive without crashing and make more money and become the best driver in the city.
New Taxi Boss Codes (Valid)
Here are some new and fully functional taxi boss scripts. Try these codes and get premium rewards in the taxi boss Roblox game
LETSGO – for $1.5k Cash
XMAS – for free Cash
matrix – for $700 Cash
test – for $100 Cash
start – for $1k Cash
Taxi Boss Codes (Expired)
hundred—for rewards
code—for $1k Cash
thanks—for $1k Cash
money—for rewards
boss—for $1k Cash
like—for $1k Cash
taxi—for $1k Cash
ONEYEAR—for 1k Cash
OFFICE—Redeem for 1k Cash
update—for $1,000 Cash
COMPANY—for $1,500 Cash
time—for $1.5k Cash
race—for $1k Cash
Also, You can check some other Codes Below:
Animal Evolution Simulator Codes 
How To Redeem Codes in Taxi Boss?
If you love taxi bosses and want to be the best driver in the city and grow your in-game taxi business then you need some scripts or code that can do all these things for you free. Here is a quick guide about how to redeem codes for taxi boss August 2023.
Open the taxi boss game On your device
Now search for the shop icon in the game ( Bottom Left side )
Now Click on it and a new text box open
Copy your code or script and paste it here
Click redeem and enjoy your reward
What Codes Do In Taxi Boss?
Codes are the best way to get some free stuff in Roblox taxi boss. These are special codes and are loaded with unlimited free stuff like gems, cash, cars, and new upgrades. These codes are released by the official game developers from time to time and can be found on various platforms.
Here are some things that can only be redeemed with the help of these codes or scripts
These codes give extra money which can be used to buy new cars and upgrade skins and accessories
You may get some brand new sports cars which are even faster and you can pick more passengers and get good ratings from them.
You may get some upgrades in your classic cars to make them faster and stronger even more.
You may also get radar using these taxi boss scripts to locate the passengers easily
Where To Find More Codes In Taxi Boss?
Taxi boss codes are created by the official game developers and distributed on different platforms and events. Here are some other sources to get new and updated list of taxi boss scripts
Regularly check the game's official social media pages like Facebook, Twitter and Pinterest etc.
Watch different videos of content creators related to Taxi Boss
Join Live streaming of pro players of taxi boss
Join Official Taxi Boss Discord Server
Be Patient and keep visiting this site for valid taxi boss codes 2023.
FAQs
How To Get Free Money On Taxi Boss?
Here are some ways to get free money in taxi boss 2023
Complete daily challenges
Watch in-game video ads
Get some valid codes from the game's official social media pages
Join a hardworking and good team
What Is The Fastest Car In The Taxi Boss?
The fastest car in Taxi Boss is the "Gati Bully". It has a top speed of 507 km/h (316 mph) and a rating of 10.0. It is based on the Bugatti Bolid.
What Does Taxi Radar Do In Taxi Boss?
Taxi Radar is a pass in Taxi Boss that allows the players to see nearby customers on the map. This can be helpful for finding passengers quickly and earning more money.
Final Thoughts:
In conclusion, Taxi Boss codes are a great way to get free money and in-game items. They are released by the developers of the game from time to time, and they can be found on the game's website, social media pages, or in videos from content creators. To redeem a code in Taxi Boss, open the in-game menu and go to the "shop" icon. Enter the code and click the "Redeem" button. You will receive the reward immediately. Codes are case-sensitive, so be sure to enter them exactly as they are written. Codes can expire, so be sure to redeem them as soon as possible. There are many ways to get these codes for free and unlock brand-new items in the game like getting new skins, parts, and some accessories to upgrade your taxi and get a good rating by picking clients faster and earlier.