What Is World Defenders Codes Wiki ? World Defenders is a game that has captured players' imaginations in the vast world of online gaming. The game allows players to defend the world against the dark forces. World Defenders codes are a way for gamers to earn exciting rewards and add a layer of excitement to epic battles. This guide will cover everything you need about the World Defenders code, from how to acquire them to redeem their valuable treasures.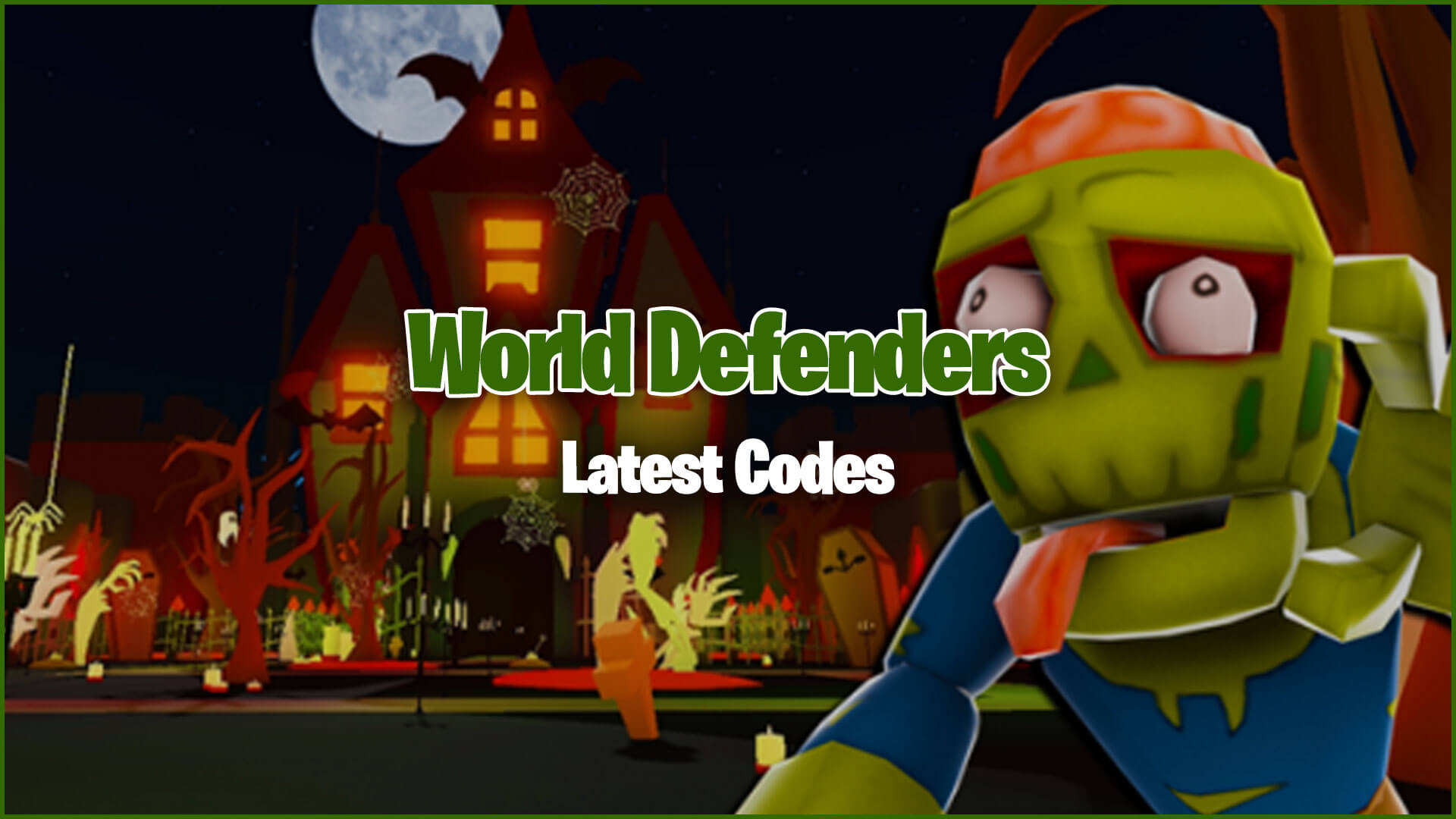 All Working List of World Defenders Codes

COSMO–For 100 cosmic gems
COBRA–For 150 coins
TIKTOK1000–For 100 gems
AGIFT–For 100 gems
CHRISTMAS–For 100 gems
150K–For 150 gems
NOTIGANG–For 100 gems
TWEETTWEET–For 50 gems
TWITTER1–For 50 gems
FREEMONEY–For 100 gems
COINRAIN–For 150 gems
YAY–For 25 gems
125K–For 100 coins
100K–  For 100 coins
Features of World Defenders Codes 2023 Roblox

Roblox World Defenders has the following features.
Unlimited Tower defense
Cute Pets
Amazing Worlds
Various Challenges
Mind-blowing Achievements
Leaderboard
Easy Customization
In-game purchases to get new rewards
What are Roblox World Defenders Codes Wiki?
The World Defenders code is like a hidden key that opens a treasure chest of bonuses within the game. The goodies include everything from powerful weapons to rare items and character skins. These codes are not given out randomly; they're distributed by game developers as part of events, promotions, and partnerships.
How to get World Defenders Codes:
Official Game Channels – The best way to obtain World Defenders codes is via official channels.The official website, forum, and social media pages are all great places to start. During special updates or events, developers often release new codes via these platforms.
2. World Defenders sometimes collaborate with organizations, games, or influencers. The collaborations may lead to exclusive codes being released on both platforms.
3. Take part in tournaments, events, or challenges in the game. Sometimes, reaching certain milestones or completing specific tasks can earn you a unique code as an appreciation token.
Redeeming World Defenders Codes Tutorial
The process of unlocking treasures that are hidden behind codes is simple:
1. Start World Defenders by logging in and ensuring you are on the main screen.
2. Find the "Codes," "Redeem Codes", or a similar button in the main menu. To open the redemption code area, click on this button.
3. Please enter the code: Enter it carefully. Codes are case-sensitive, so pay attention to capitalizing letters and spaces.
4. Click on "Redeem" after entering your code. The rewards will be added to your account immediately if the code has not expired and is still valid.
World Defenders Codes FAQs:
How often are new World Defenders codes released?
There is no exact date for how often new codes or scripts for world defenders are released in the market. However, there are more chances of releasing new and fresh codes on new updates and different events. So keep an eye on the game's official pages to get valid codes.
Can I use a code more than once?
NO! It's impossible to use the same code more than once. As each code is limited to one reward per account it becomes expired.
What kind of rewards can I expect from World Defenders codes?
Each code comes with a different reward. You may get different rewards from scripts like skin, weapons, and much more virtual currency to further get more rewards in the game and level up your gaming experience.
Yes, you can also share the codes with other friends who match your ranks.
What is the dragon god in World Defenders?
In World Defenders, the Dragon God tower is found in Egypt's Chest. The beam tower deals 1,000 DPS when at maximum level. The range is 125, and the limit is 1. The sacrifice progression is also +500%.
How do you get a war god in World Defenders?
To get War God in World Defenders, you need to open a War Chest. War Chests are a type of loot box that can be purchased with Robux or earned as a reward for completing challenges.
Here are some tips to get war god in world defenders:
Join a clan
Complete challenges
Save up Robux
How do you get God in world defenders Egyptian world codes?
There is no God tower in World Defenders. However, there are a number of towers that are referred to as "gods" by the community.
Lightning God
Sun God
Chaos God
Dragon God
War God
Conclusion:
Embarking on a quest that has ignited the flames of imagination within the expansive realm of online gaming, World Defenders stands as a beacon of thrill and adventure. Here, players are entrusted with the noble task of safeguarding the world from the clutches of ominous dark forces.
Venture into the fray with confidence, for within the folds of World Defenders codes lies a pathway to coveted rewards, infusing a dynamic surge of exhilaration into the grand tapestry of epic battles.
World Defenders codes offer free rewards like gems, coins, and XP boosts. They usually come out for special events or to make up for server issues. Remember, World Defenders codes have an expiration date, so redeem them promptly. Keep an eye on the game's official Twitter, World Defenders Wiki, or other code-sharing websites for the latest codes.
Getting codes for World Defenders is simple. First, check the game's official Twitter account. Another place is the World Defenders Discord server. Another way is to visit websites that list Roblox codes, including World Defenders codes. Remember, codes expire, so use them quickly. To redeem, open the game, click the Twitter logo on the right, enter the code, hit Redeem, and enjoy your reward.