Tatakai Remastered Codes is a Roblox game with a battlefield in which you can train your hero character and can take a part in fight. You have to show great abilities and fighting techniques to defeat your enemy. There are lots of missions in the field, and by bypassing these levels a player can obtain rewards in different forms like money, gems, and tickets. These rewards are used to upgrade your character and other related stuff which helps you to conquer the castle. A player who loves to play intense and challenging games can rely on Tatakai Remastered game.
Tatakai Remastered Codes
Tatakai Remastered Codes can be used to get money and other rewards for free. Although there are some codes that are premium and can be obtained by using real money. But one player who can not afford these can get the codes free of cost without using any penny.   Tatakai Remastered Codes are used to get free rewards like boosters, in-game items game currency, and many more things which make a player The ultimate king of the game. As the game is being updated day by day, similarly some codes are also changing with time. We have a list of all Tatakai Remastered Active Codes and non-functioning codes. You can get all here you want. Stay tuned as the codes are changing we are also working on the latest codes so that you may enjoy your game experience.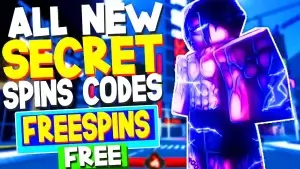 Latest Active Codes
Tatakai Remastered is a new game and has some new codes included in the following list. Most of the codes can be found on Tatakai Remastered Social sites.
!code !SorryDelay – Gives free rewards
!code 6500Likes! – gives 25 free spins
!code 1M! – gives free rewards
!code 2kLikes! – gives 50 codes
!code Update2! – 25 spins
!code BugFixes2! – free cash and 15 spins
!code ClanRates!– gives cash and free rewards
!code 5kLikes! – 50 free spins
!code 2kLikes – gives free cash and spins
!code RElease! – gives 69 spins
Here you can also get some other codes here.
Animal Evolution Simulator Codes
Other Codes
 Here is the list of some old codes some of them are working and it is estimated that some will expire soon.
!code Sub2Data
!code UPDATE1SOON
!code GODLY_OHMA
!code SUNDAYFUNDAY
!code MEGAROLL
!code TTKV2
!code SHUTDOWN
!code lightfeaTher
!code MiniUpdate
!code UPD1
!code BackOpen!
!code Sub2ZenokeiForMoreCodes
!code GetReady
!code FullAdvanceSoon
!code FixedYuh
!code BacktoSchool
!code Sub2DataForMoreCodes
!code Ryu
!code Easter
!code 12M
!code GetReady!
!code ttkraid
!code Beasts
!code Christmas
!code 20M
!code 2022
!code MerryChristmas
!code RankedMatches
!code 10MVisits
!code Sasakikojiro
!code AncientBooks
!code 15M
!code 14M
Expired Codes
As it is a new game we couldn't find any expired codes. The latest update shows that one code is not working nowadays;
!code BugFixes
How to Redeem Tatakai Remastered Codes
If you are not aware of redeeming process then don't worry we have given a detail. Step by step process is explained here to help you become the ultimate king of the game.
In the first step open your game on a desktop, PC, or any other device
There is a chat area present on the upper portion of the game screen
Now open the chat area there is space for codes
Enter the codes by putting "!code" before the codes, as shown in the above list
Inserted code should be precise and accurate, it will be good to copy code from the list and paste it into the box to avoid any confusion
Click on the "enter" option, now you have redeemed and got spins and rewards
Enjoy your gaming journey with more stuff
What Tatakai Remastered Codes do
Who does not want to get free rewards without spending energy or money in their lives? Many things can be obtained freely by using some shortcuts are using thinking abilities and some tactics. Same as Tatakai Remastered codes do. A player can get free rewards which are full of spins and rewards so that game can be improved with new powers and in-game treasures which are rare in general.
FAQs
What is tatakai roblox?
Tatakai Roblox is a thrilling combat game in which a player can enhance his skills and abilities to defeat foes with extreme fighting. It welcomes strong players from all around the world with different fighting styles to participate with zeal and zest.
Who is Tatakai?
He was a well-known trainer with critical thinking and writing skills and taught his students emphasizing revolutionary tools. He was the first full-time teacher in UC Berkeley's Department of Ethnic Studies.
What is the code for Tatakai reborn Roblox?
You can find two active codes for Tatakai reborn Roblox which are as follows
BacktoSchool –  gives 15 spins and 150 cash
MiniUpdate –   gives 10 spins and 150 cash
What is Tatakai based on?
Tatakai is a Roblox game that is inspired by other Anime games. Anime Adventures are the main in the game as it has fighting features and hero characters.